coating machine – small but very effective
VEN SPRAY SMART
This coating machine is designed to meet flexible production requirements and can be used for solvent and water based paints. It is both, economical and environmentally friendly.
VEN SPRAY SMART – flexible entry solution into automatic spray coating
The coating machine VEN SPRAY SMART can optionally be equipped with a belt cleaning system and|or a paper transport belt. This makes it possible to alternate between both modes of operation. A quick change between two paint systems (water|solvent based) is simple and fast. This makes it especially attractive for smaller companies to replace manual painting.
The machine can be used as stand alone solution or implemented in a production line. For example it can be accompanied by a cleaning unit or brush sanding machine for treatment or a feeding-and stacking system as well as by a drying oven.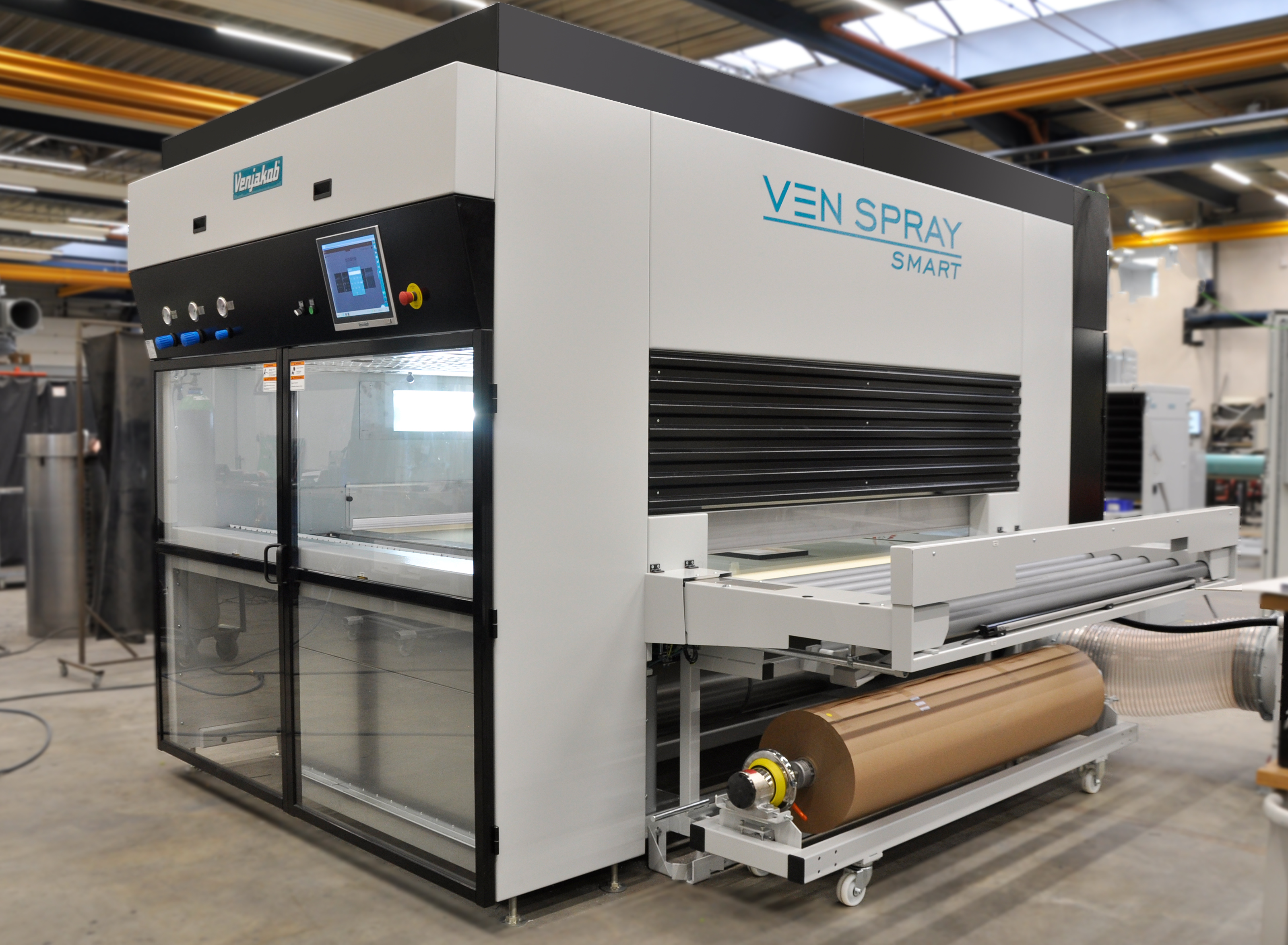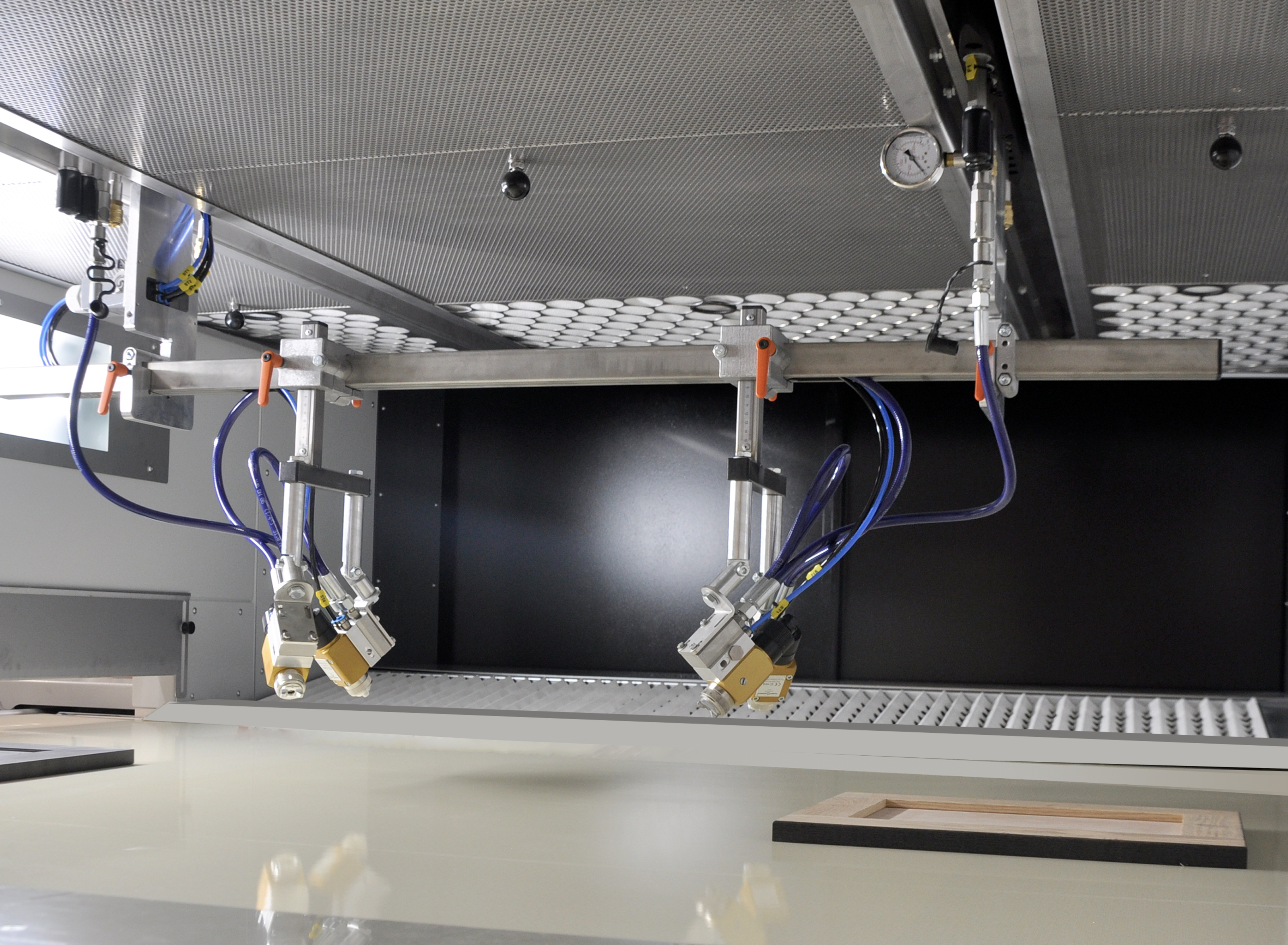 Working width:
Working height:
Machine dimension
Length:
Width:
Heigth:
Feed speed:
Exhaust air volume:
Supply voltage:
51,2 inch|1300 mm
36,2-37,8 inch|920-960 mm

159,5 inch|4051 mm
157,2 inch|3993 mm
143,5 inch|3646 mm
87,74 - 157,48| 2-4 m/min
7.000 m³/h
13kW|12 A
VEN SPRAY SMART – further details
Belt cleaning system and|or paper belt conveyor system save material and reduce the cleaning effort
The machine is immediately operational (low installation time), operator friendly and low maintenance
Implemented switch control cabinet
Paint recovery device is economical and environmentally friendly
1-3 paint supply circuits
Easy to maintain dry filter extraction system
Air supply ventilator with filter
Infinitely variable throughfeed speed
Switch cabinet with Beckhoff Industrial-PC and touch display
Modular expandable (dust removal unit, dryer…)
Process reliability
Reproducible results
Low floor space required
Small quantity paint supply container optional available