Roller coating and curtain coating process
Roller coaters and curtain coating machines with technology from Venjakob|WO-TECH
Various coating methods can be used for the coating. The roller and curtain coating, without edge finishing, is used for flat components such as doors or, for example, panels made of various materials. In the case of rolling, the advantages lie in the resource-saving coating consumption due to the high application efficiency of 100 percent; in the case of curtain coating, in the possibility of apply higher coat thicknesses.
Everything from one source from the specialists for surface technology!
Venjakob also gives 100 percent when it comes to offering everything from one single source as a specialist for surface technology. The range includes a broad portfolio of spray coating systems as well as the suitable conveyor technology and handling systems.
In cooperation with our partner, WO-TECH GmbH, specialist for surface technology, with many years of know-how in rolling and curtain coating technology, we complement our product portfolio to our spraying machines as a further application method.
Combined processes for best surface results
Depending on requirements, roller and curtain coating coaters can be combined with other processes such as coating as well as surface pretreatment and drying in a well thought-out, user-oriented overall complete system solution. The best surface results are achieved through targeted surface and edge applications and an overall high coating performance.

Roller coating: Use and advantages
One-sided and double-sided coating of flat panels without profiling (e.g. MDF boards) can be carried out using the rolling process. The corresponding medium, e.g. coating system or stain, is coated via a rotating rubber roller (applicator roller). The application quantity is controlled in conjunction with a dosing roller. A distinction is made between the principle of synchronous compression rolling and reverse process. Both principles can be combined in one rolling machine. There are roller machines for applying coating media as well as for filling, gluing and melting.
The advantage of roller coating is the resource-saving use of coating materials. A coating process in which the application efficiency is 100 percent. This means: 100 percent of the coating, stain or medium lands on the object to be coated. And only there.
Suitable materials for rolling:
Plates
Wood
Glass
Plastic
Concrete
Flat components of all kinds
Suitable application media for rolling:
Water based coating
Spatula
UV coating
Hot adhesive
Solvent based coating
Stain
White glue
Etc.
Roller variants WO-TECH:
Roller coaters (coating on one side|both sides)
Filler machine (coating on one side)
Hot-melt system (coating on one side)
White glue machine (coating on one side|both sides)
Curtain coating: Use and advantages
The curtain coating process is suitable for the one-sided coating of flat plates as well as flat shaped workpieces. The workpieces pass over the conveyor belt through a coating curtain consisting of liquid coating. This coating emerges from a curtain coating head and covers the workpiece surface in a homogeneous layer. The curtain coating process is primarily used for coating doors and in the front area of furniture.
The advantage of curtain coating is that a higher coat thickness can be achieved on the surfaces.
Modern technologies of roller coating from Venjakob with our partner WO-TECH.
As a Venjakob customer, you benefit from well-thought-out, economical overall solutions. The systems are sturdy and long-lasting. The modular design allows you to design the roller coating system exactly according to your requirements. In addition, the coating line can be adapted to your requirements and product specifications and expanded as required at any time. Even after the sale of a system solution, we are always ready to serve you. Service and support are carried out as quickly as possible using the latest communication technologies.
Roller coaters
Uniform application of coating materials up to high gloss surfaces. The solid system design prevents chatter marks and imperfections in the coating pattern.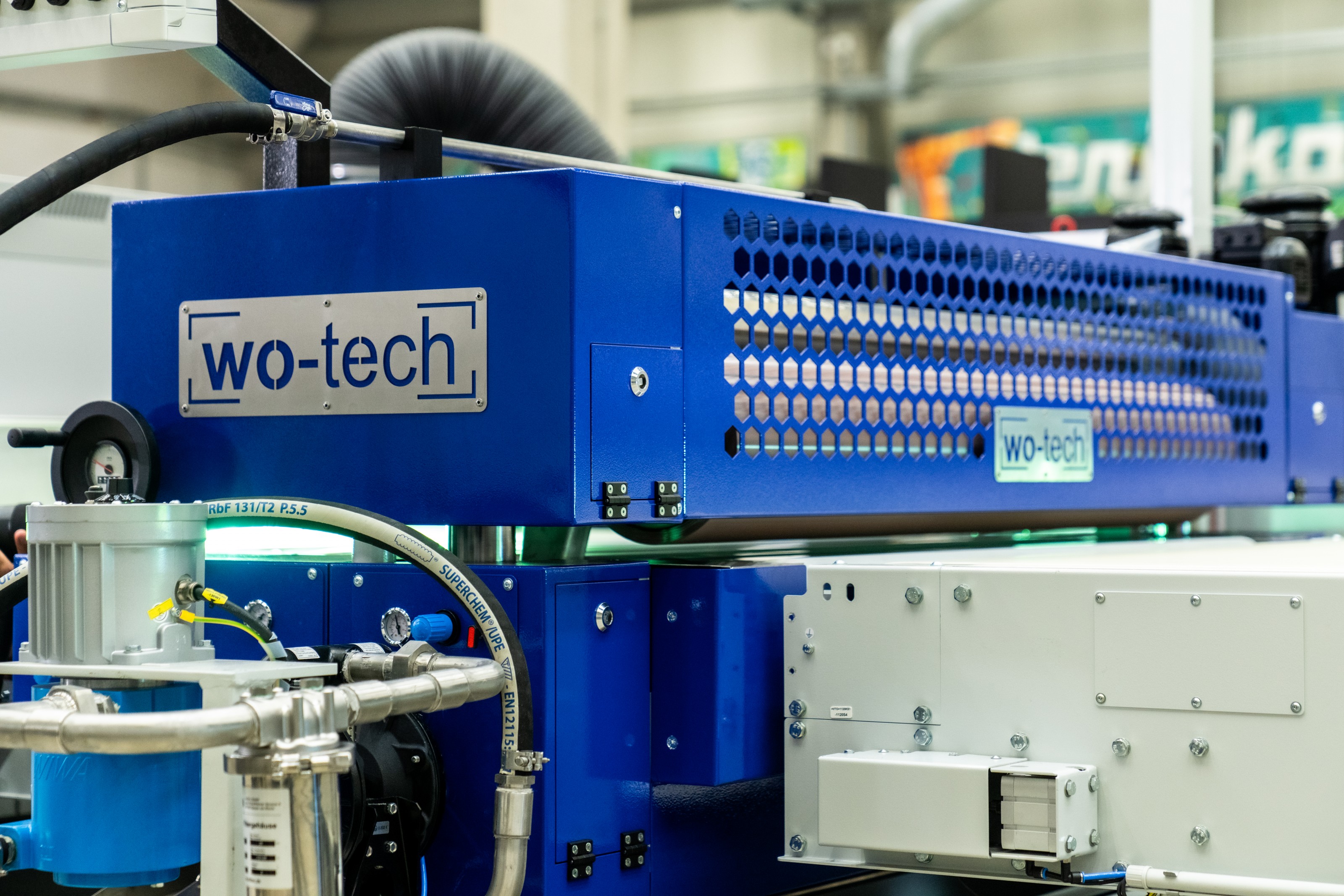 Filler machine
Filler machine for filling pores. A combination of roller coating followed by smoothing under high contact pressure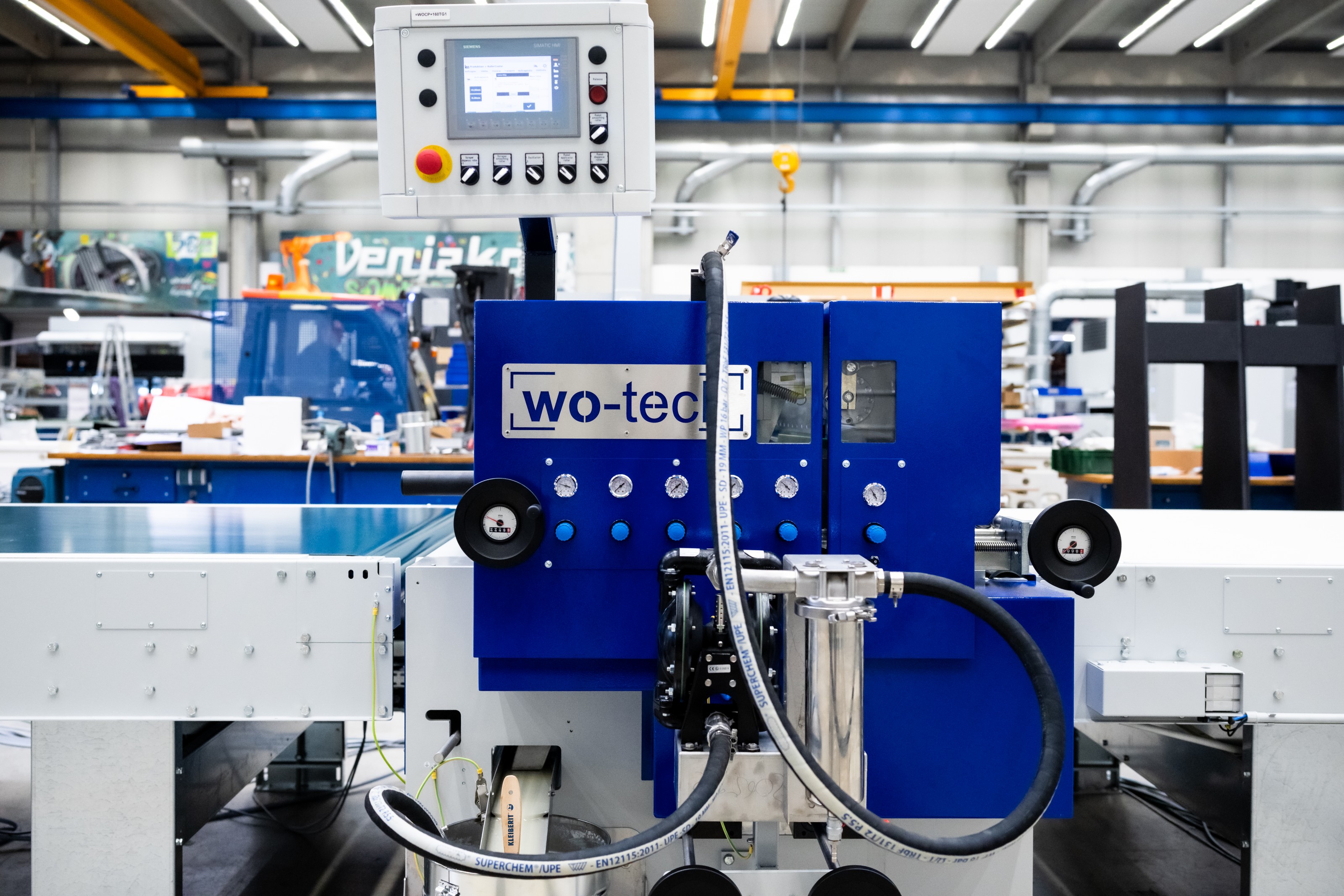 Hot-melt system
Due to the uniform heat distribution, an excellent coating quality is achieved. Good foundation for a multilayer coating structure.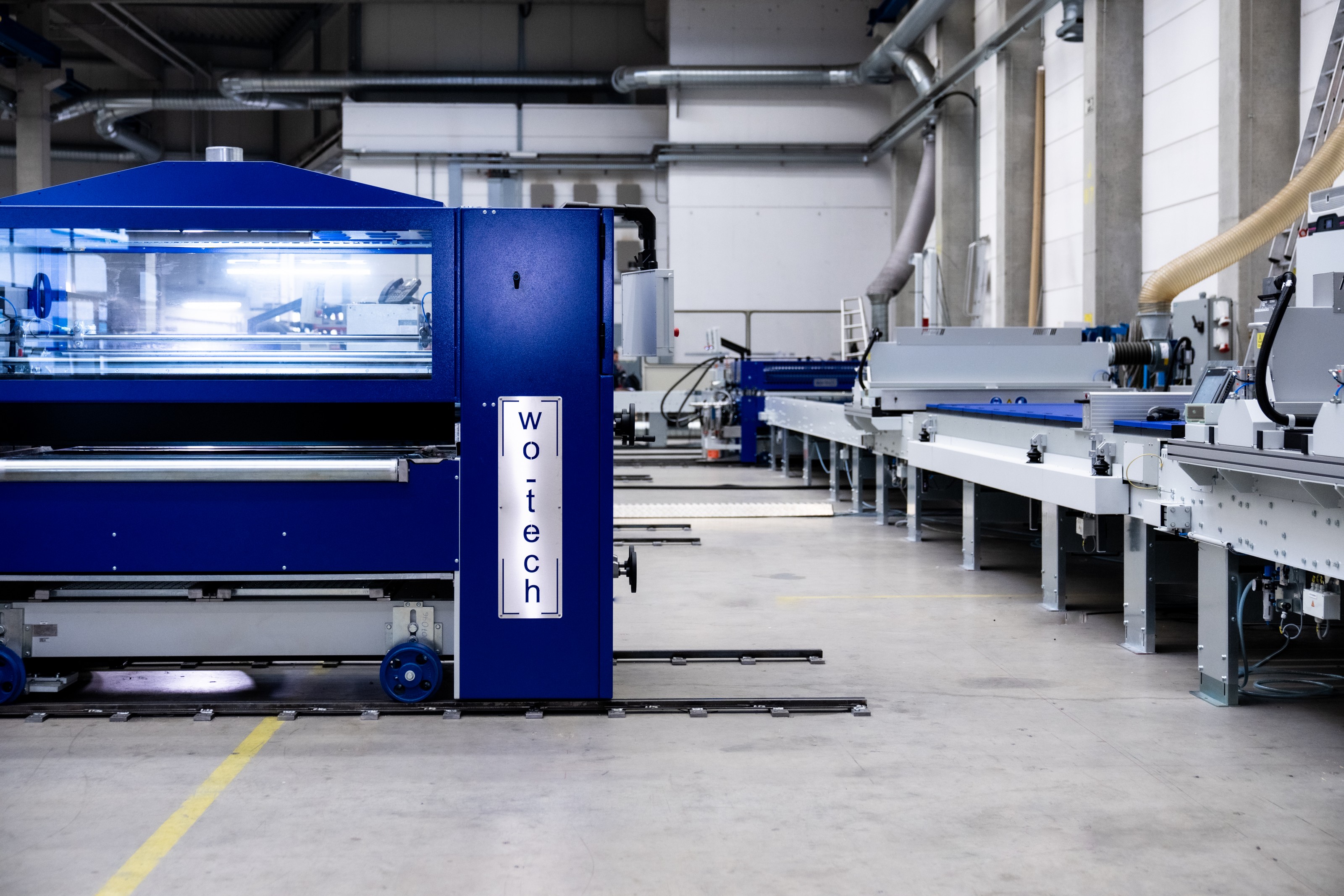 White glue machine
Area of application mainly in the building materials industry and in the construction elements sector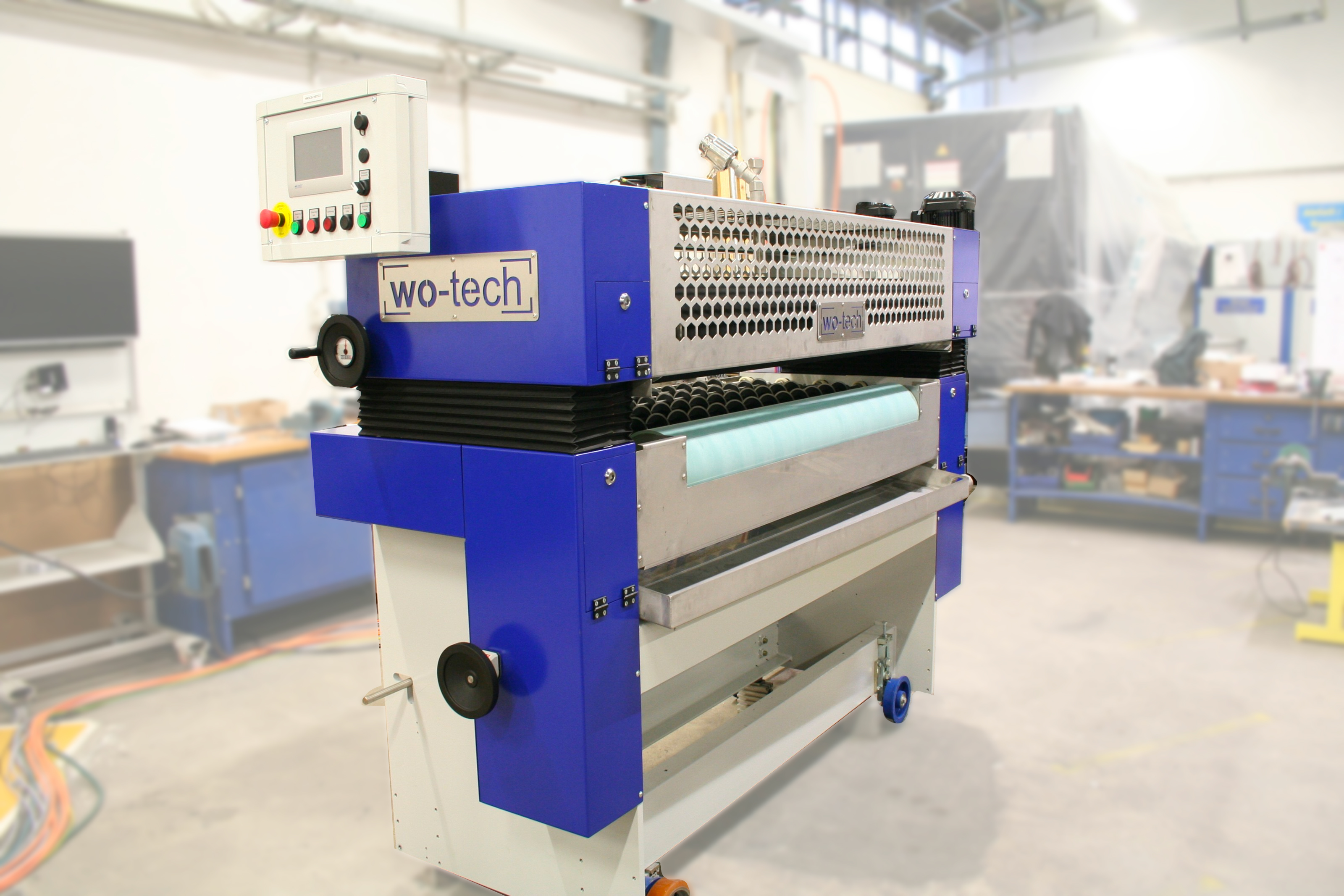 SYSTEM ENGINEERING
Individually combined rolling systems for your success
The modular design of our systems enables the creation of customer-specific solutions. Systems for surface pretreatment and drying, supplemented as needed to ensure a perfect surface and rapid further processing after the coating process. They are always individually adapted to the coating material used and the workpiece to be coated. Unlike other manufacturers, Venjakob has a wide portfolio of different coating systems.
Modular machine concept for every requirement profile
Easy to integrate and expand to a complete line including pretreatment equipment, drying systems and conveyor technology
Flexible adaptation through optional components such as pumps and filling systems
High application accuracy over the entire working width
Low-vibration coating and long service life due to high-quality processing of all components
High economic efficiency and system availability due to low-maintenance and service-friendly technology
Intuitive, modern control technology
Rapid cleaning
High availability
Ergonomic, simple handling
Wide range of applications in numerous industries and on a wide variety of substrates
Reliable partnership: continuous research and product development, over 50 years of experience in surface technology, fast service with high spare parts availability.
Long-term investment security through Venjakob system technology. As a high-performance partner for a wide range of industries, we realize solutions for your individual requirements. The Venjakob modular system also allows the existing system technology to be flexibly adapted to new conditions and requirements at a later date. You benefit from long-term planning and investment security.