Spray painting
Customized Spray Booths and Automatic Spray Coating Lines by Venjakob
The spray method uses a spray gun or rotary atomizer to apply a variety of liquids to surfaces. Unlike the roll coating process, spray coating also allows you to enhance three-dimensional components. If the workpieces you need to paint have a raw surface or hollow spaces, you can also opt for dip coating as an alternative. The spray guns can be either stationary or moved along linear axes, or robots can be installed. We'd be happy to help you find the optimal solution tailored to your specific requirement profile.

Wet-painting systems based on the spray coating process for paints, adhesives, bonding agents, and functional coatings

Spray media lacquer
1K lacquer
2K lacquer
Water-based coatings
Solvent lacquers
UV curing varnishe
Combinations of lacquers

Other spray media
Pickling
Nanocoating
Anti-scratch coating
Corrosion protection
Sol Gel
Adhesive applications

Spray gun variants
Air
Airmix
Airless
Electrostatics

Professional spray painting conserves resources
When it comes to planning coating systems and lines, we pay special attention to conserving resources, which begins with our own production operations and ends with an optimally designed spray painting system installed at our customer's location. This not only allows you to reduce energy consumption, but also the amount of coating medium required.
If your coating operations are limited, you can benefit from our Paint Shuttle system for smaller batches. If you tend to switch colors frequently, the fast, fully automatic color switch system can offer advantages, saving you time and minimizing your use of resources. We can also integrate paint recovery systems into your spray booth if desired, with the corresponding exhaust air purification system available through our Venjakob Umwelttechnik company.
Applications for Venjakob spray coating systems
Plant technology
Spray painting systems can be mixed and matched to ensure your success
The modular design of our systems enables the creation of customer-specific solutions. Surface pretreatment plants and drying techniques supplemented as required guarantee a perfect surface and rapid further processing after the painting process. They are always individually adapted to the coating material used and the workpiece to be coated. Unlike other manufacturers, Venjakob offers an extensive portfolio of different coating machines.
Linear spray systems in the form of continuous painting or batch system: Automatic flat-bed spray coating line or automated paint booths with skid conveyors or as a power-free system
Rotating systems: Coating systems for rotating workpieces in the form of a rotary index table or spindle chain system (chain-on-edge conveyor)
Vertical systems
Painting robots
Coating machines for moldings and profiles
Pipe coating systems (inside and out)
color switching

PAINT RECOVERY

Overspray capture


SUPPLY|EXHAUST AIR SYSTEMS
color switching
+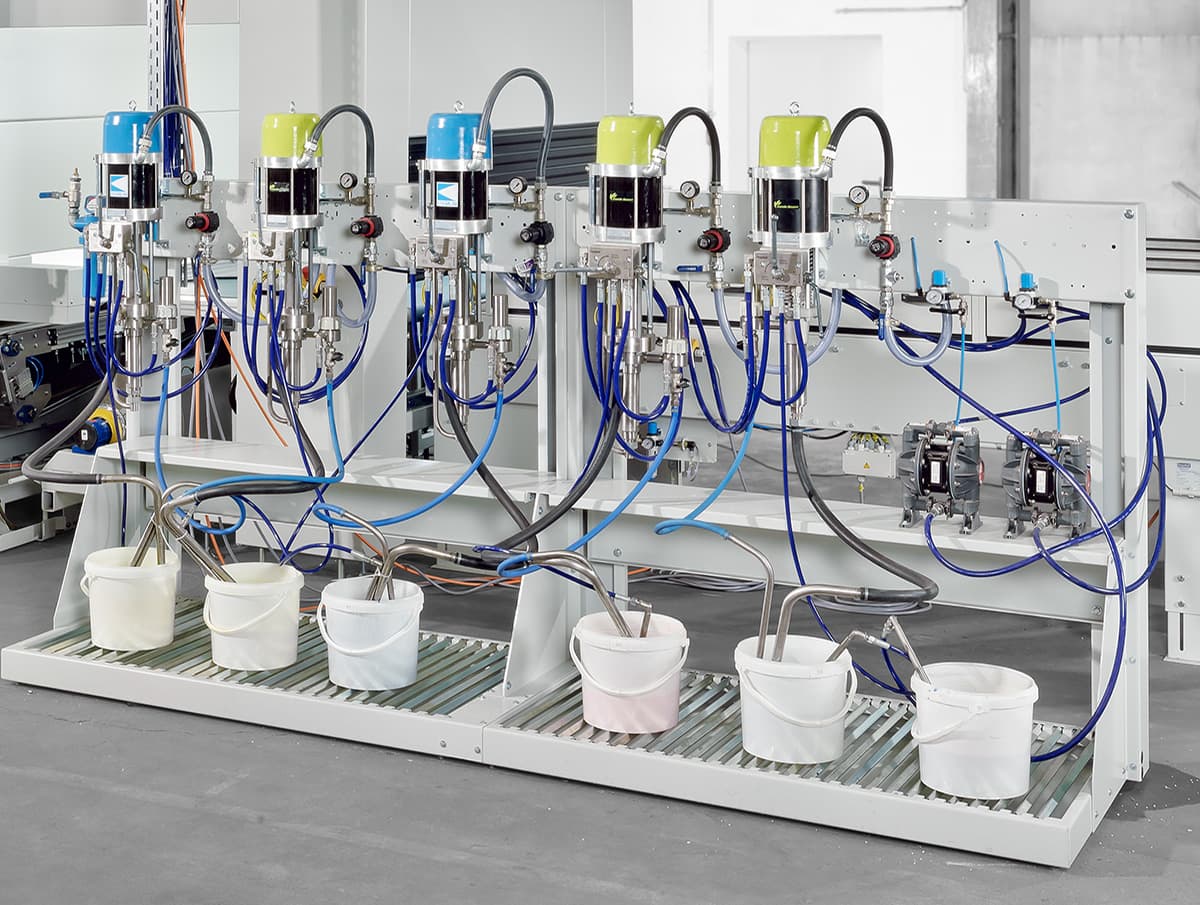 FLEXIBLE AND FAST COLOR SWITCHING
If you tend to switch colors frequently, the fast, fully automatic color switch system can offer you plenty of advantages. In addition to conserving resources, you also save a lot of time, as it drastically reduces the time required to switch colors. If your coating operations are limited, you can take advantage of our Paint Shuttle system for smaller batches.
PAINT RECOVERY
+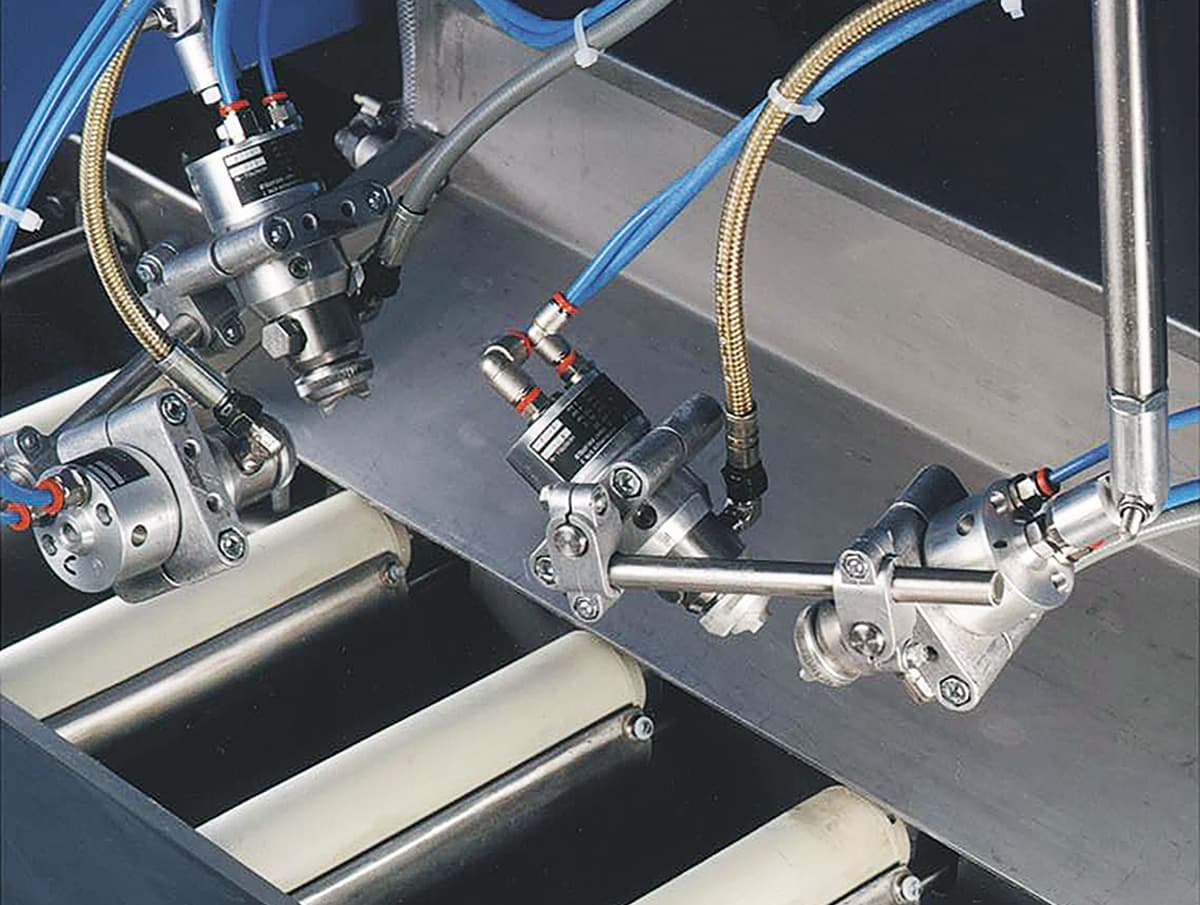 PAINT RECOVERY
Depending on the spray material used, paint recovery systems can offer an economical, eco-friendly, and practical solution. Venjakob offers both mechanical recovery and systems based on Coolac® technology. Double-drum recovery units are also used in pipe coating in particular.
Overspray capture
+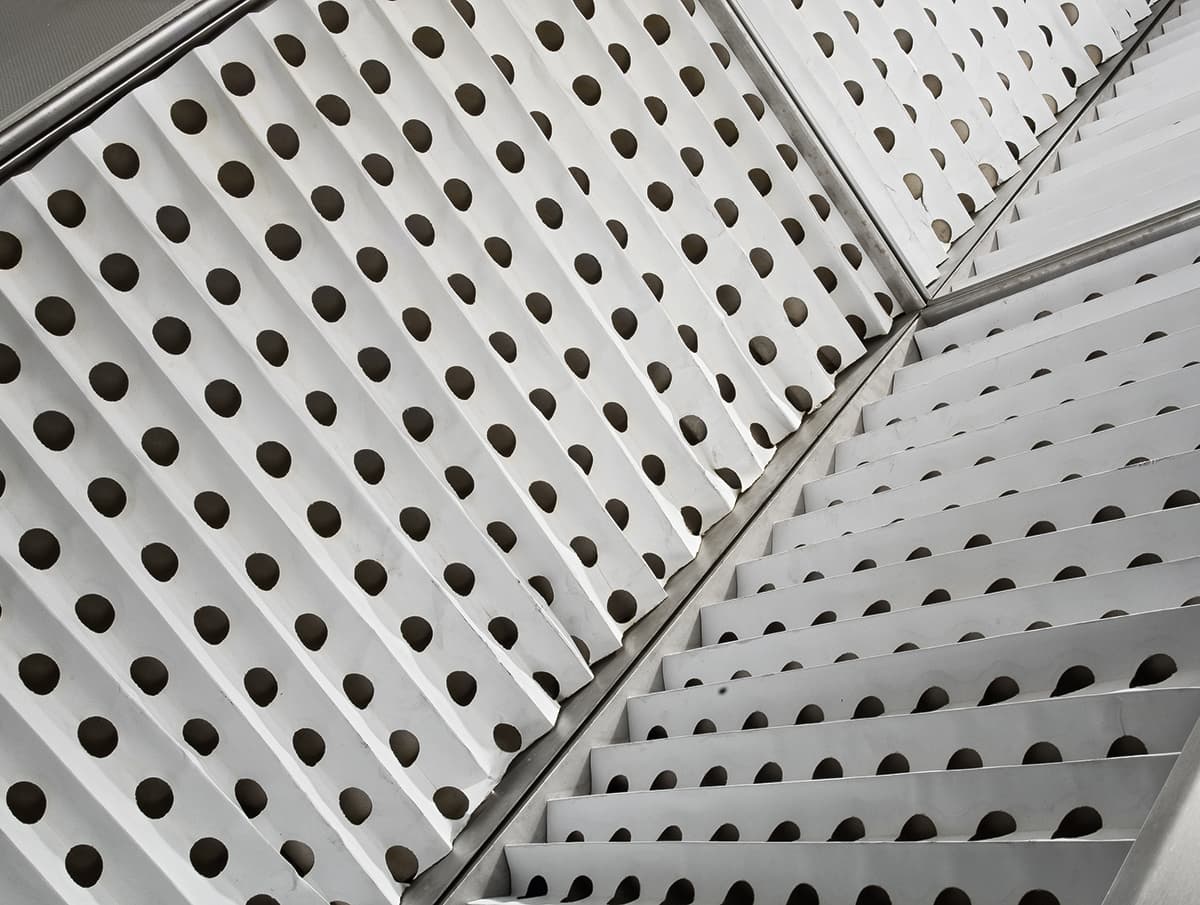 OVERSPRAY CAPTURE SYSTEM
We also take your requirements into account when choosing the corresponding overspray capture system. Environmental technology and quality are everything at the Venjakob company, which is why we offer a variety of solutions for capturing and recovering any overspray that occurs during the painting process. Integrated into our spray booths, these ensure the perfect air balance for painting, which ultimately leads to outstanding surface results.

SUPPLY|EXHAUST AIR SYSTEMS
+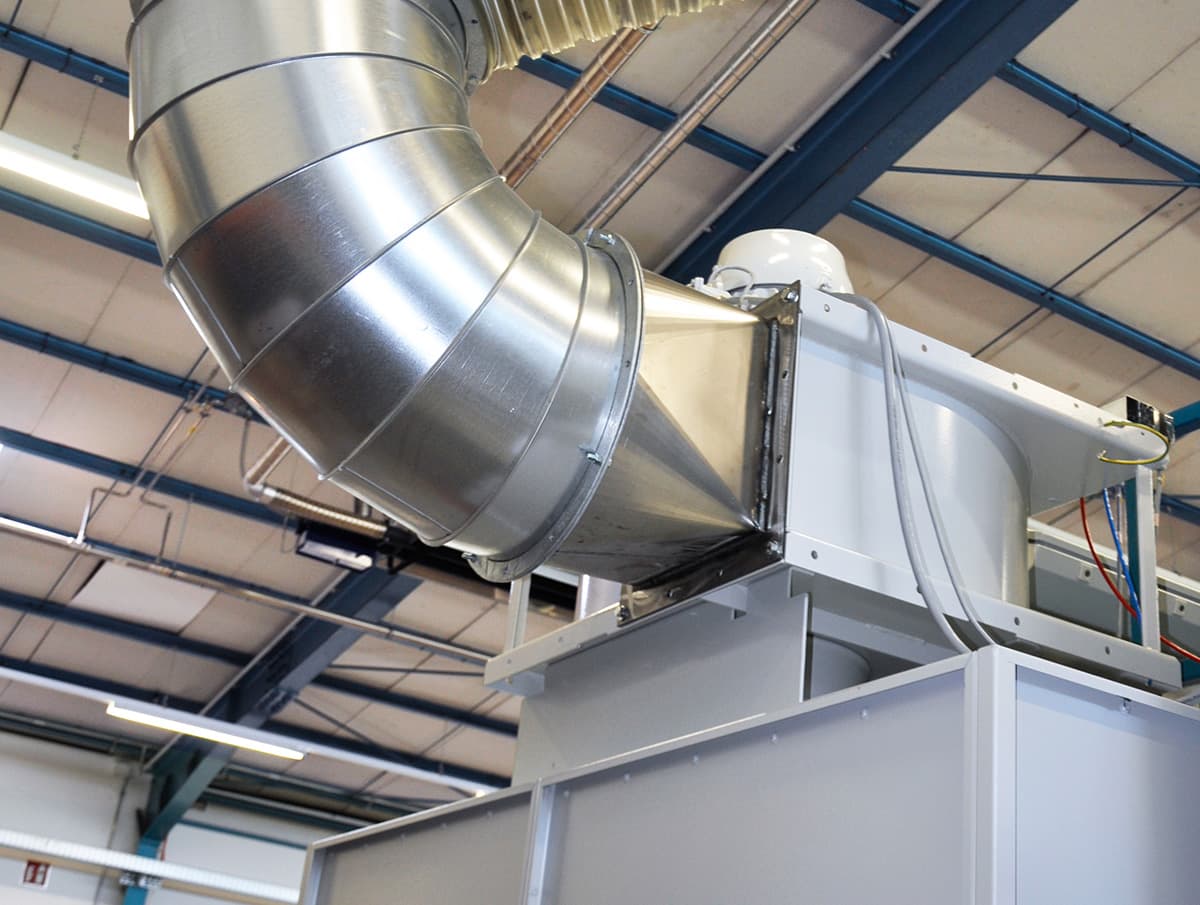 SUPPLY AND EXHAUST AIR SYSTEMS
To optimize the flow of air inside spray booths, the supply and exhaust air should flow in the same direction as the paint spray, which is why all of our systems boast optimized ventilation systems. Exhaust air purification also plays a key role at our company.
Long-term investment security thanks to Venjakob´s automatic spray coating lines As an effective partner in a whole host of industries, we can provide you with solutions tailored to your specific requirements. The modular Venjakob system also allows you the flexibility to adapt the existing system technology at a later date to accommodate new circumstances and requirements. You benefit from long-term planning and investment security.

Get in touch with us now for a tailored consultation on your spray booth!
Your contact person