Vietnamwood
20.-23. Sept. 2023 | Ho Chi Minh City, Vietnam
"What we do differently?
We adjust to you. And your plant, of course."
Sure, lots of people say that. But only a few do.
We have always done it this way. This is also one of the reasons why you won't find just products.
Instead, you get a solution, a well thought-out process, a complete process support.
Venjakob
YOUR FINISHING LINE. OUR PROCESS EXPERIENCE
Just words? Is that what you are thinking?
No, it's true. Come and take the chance to convince yourself personally.
Visit Hubert Runschke at the booth of our Vietnamese Sales Representative Vuot Song.
He and the team of Vuot Song are available to discuss your coating process together with you and to consult how to optimize it.
No matter if you are just switching to automated spray coating and might be looking for a standalone machine.
Or if you are a highly industrialized and large capacity manufacturer, operating with a complete and fully automated finishing line.
Future-oriented finishing technology: energy-efficient + high-performance

Venjakob invites you to rethink your finishing processes.

Resource shortage, environmental protection, sustainability, and lack of workers are buzzwords that are on everyone's lips. Venjakob is happy to discuss these topics at the trade fair and share information on what the company has done to optimize users' production processes with its technology.
Come and walk the talk with us!
Get inspired about latest finishing technology. And receive further information about our range of products.
One source supplying: surface pre-treatment units / spray coating + roller coating + flow coating machines/ handing + conveyor systems/drying technology and exhaust air purification plants.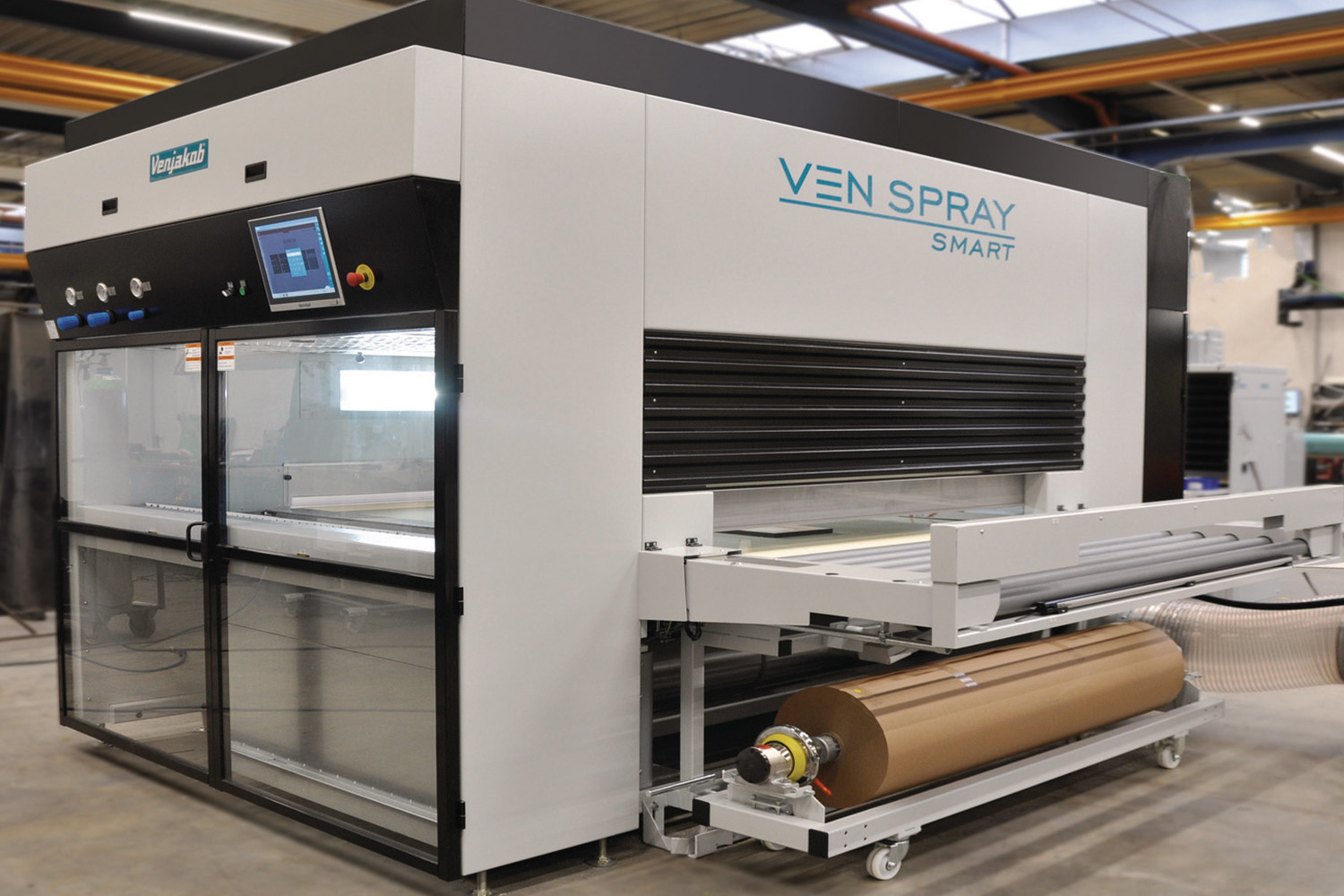 VEN SPRAY SMART -
Saves material and reduces the cleaning effort.
This machine type is equipped with a belt cleaning system and/or paper belt transport and offers high flexibility.