Flowcoating and Dip coating

What's the difference between flowcoating and dip coating?
When it comes to dip coating, the workpiece carrier is dipped into the coating medium along with the workpiece. In the case of flowcoating, the coating medium flows over the workpiece, with any excess medium subsequently blown off. Venjakob can offer you systems for both your dip coating and flowcoating processes that meet your specific requirements. Allow us to describe this system technology to you in greater detail
The right systems for flowcoating and dip coating
We offer our customers industrial systems tailored specifically to their needs! And you can experience our expert knowledge and machinery for yourself in advance. Simply visit us at our industrial laboratory, where you will have access to a large number of our systems for series of tests. We'd be happy to simulate and test the planned processes with you. Allow us to advise you on potential systems in a personal meeting with our competent representatives.
FLOWCOATING
In combination with the excess method, our flowcoating systems offer a highly effective, sustainable solution for coating or waterproofing your workpieces. Flowcoating is suitable, in particular, for waterproofing, varnishing, and priming applications with low solid content.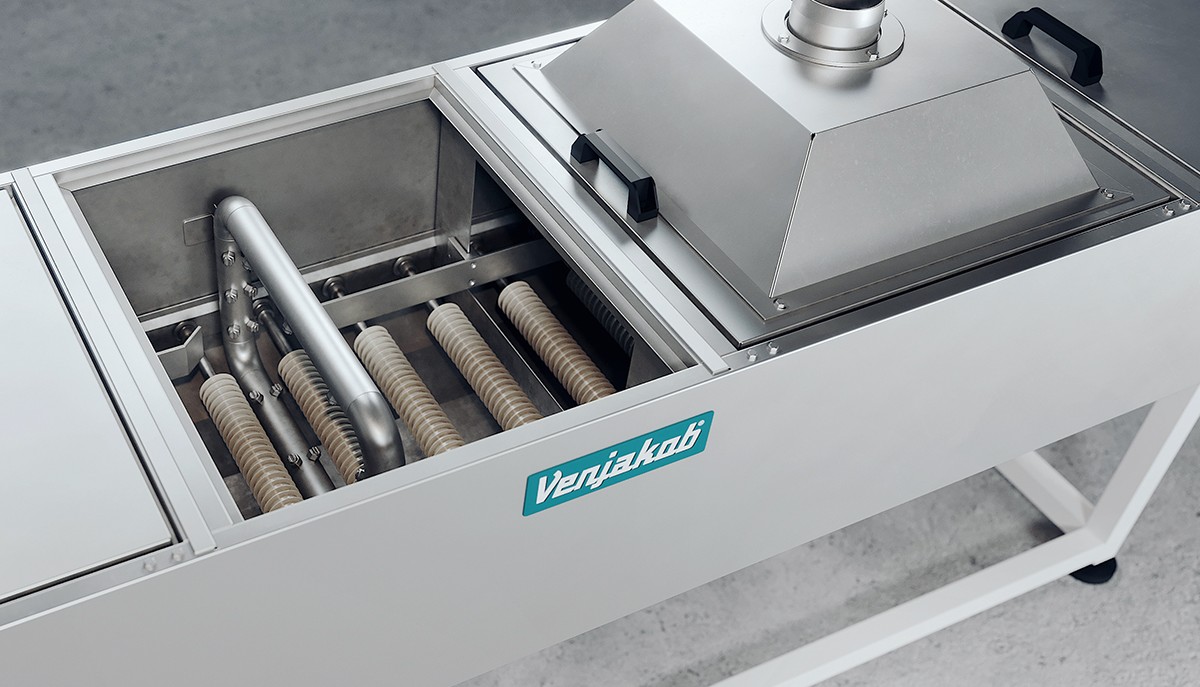 DIPCOATING
Our dip coating systems allow you to easily and effectively coat your metal and steel parts.