Fully automatic painting of window components
Complete Gilje Tre coating line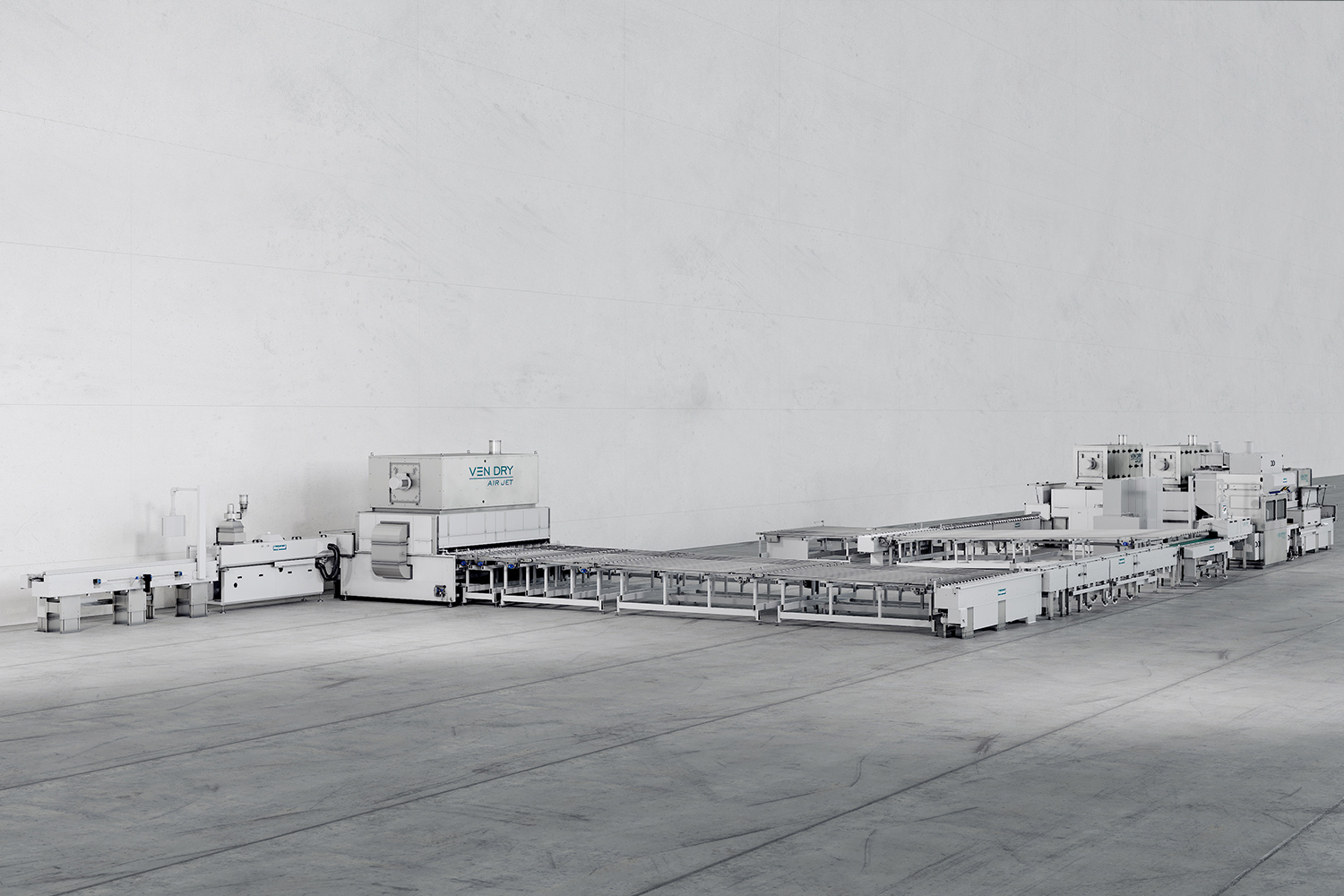 VEN SPRAY MOULD - the spray coating machine for mouldings and profiles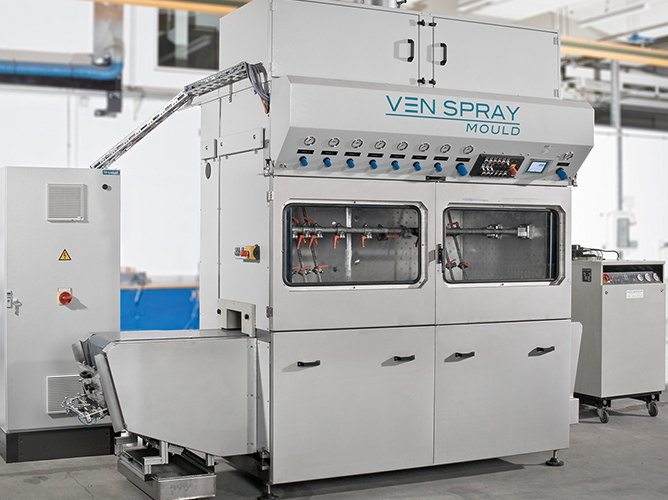 Window component in the spray booth with Coolac® paint recovery system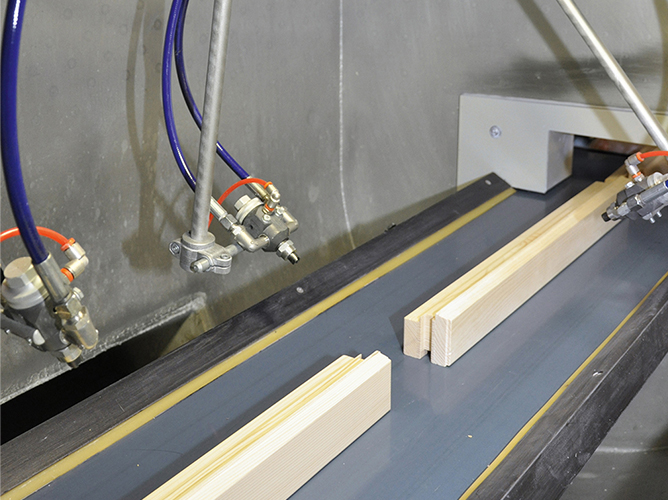 VEN BRUSH - sanding and smoothing machine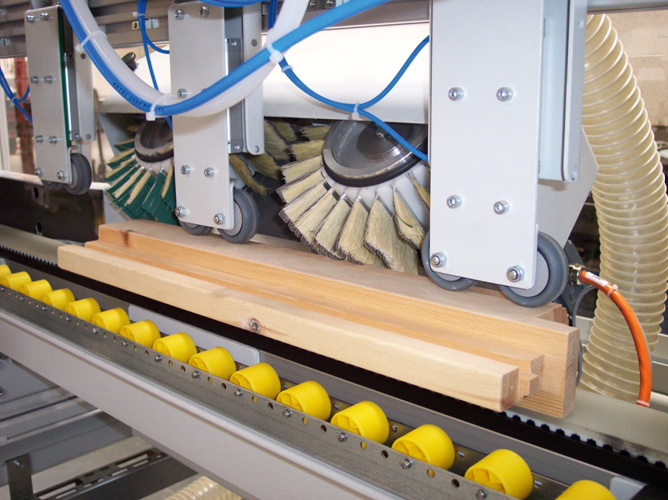 Previous
Next
Until now, the coating of window frames at the Norwegian window manufacturer Gilje Tre was done manually. The individual parts were impregnated in the first step, then the frames and casements were pressed, placed on an overhead conveyor and primed and spray painted by hand. The drying time on the overhead conveyor alone took several hours. The customer wanted a complete automation of the coating process with the aim of being able to produce more windows in less time and with a consistently high quality.
Technologie nah am Kunden weiterentwickelt
Bauteile, Treppen, Fenster - Venjakob entwickelt seit Jahrzehnten Anlagenkonzepte für die Oberflächenbehandlung verschiedenster Bauteile in der Industrielackierung. Vorhandene Technologien werden nah am Kundenwunsch weiterentwickelt. So auch bei Gilje Tre. Konzipiert wurde eine vollautomatische Beschichtungsanlage für den Einsatz moderner Wasserlacke. Die Beschichtungsanlage ist auf höchste Auftragseffienz, schnellstmögliche Trocknung und von der gesamten Teilelogistik her auf maximalen Output ausgerichtet.
Trocknungsdauer weitaus geringer als vorher
Für den automatischen Beschichtungsprozess wird jedes Fenstereinzelteil direkt aus der Profilierung in die Lackieranlage geleitet. Über die RFID-Technologie werden die Einzelteile von der Anlage identifiziert und das voreingestellte Programm wird ausgelöst. Die Bauteile werden liegend in einem Durchlauf imprägniert, grundiert, getrocknet, decklackiert, getrocknet, automatisch gewendet und dem Prozess erneut zugeführt - bis die sechsseitige Beschichtung abgeschlossen ist. Danach gelangen die Bauteile direkt in die Kommissionierung, Rahmen und Flügel können verpresst werden.
Die leistungsstarke Trocknungsanlage ist verantwortlich für den größten Teil der Zeitersparnis. "Ein Beschichtungsdurchlauf dauert ca. 12 Minuten, macht 48 Minuten für vier Lackaufträge. Vorher wurden ca. vier bis sechs Stunden für den Trocknungsprozess aufgewendet. Schneller kann man Fenster nicht lackieren und produzieren" sagt Oliver Milde, Kundenbetreuer von Venjakob. Der automatische Beschichtungsprozess vereinfacht somit auch die Einzelteilfertigung. "Durch die geringen Produktionszeiten und die höhere Flexibilität hat sich das Unternehmen einen bedeutenden Vorteil am Markt verschafft", sagt Oliver Milde.